2012
In 2012, The completion of Kinwai's manufacture base for upholstered furniture, covering an area of
200,000 m
2
.
In the same year, Kinwai awarded Chinese Environmental Label Product Certificate.
2010
In 2010, Kinwai is the first domestic wood furniture company obtains
"Exemption From Export Inspection".
2009
In 2009, Kinwai create brilliance—obtains
"China Famous Trademark",
"CQC Environmental Label Certificate".
2008
In 2008, Kinwai International Industry Zone had been expended to
300,000 square meters.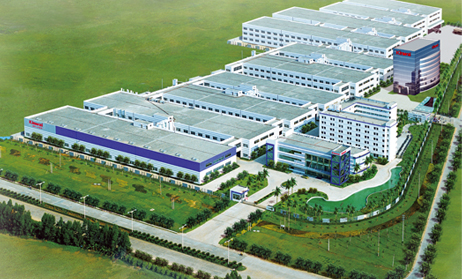 2007
In 2007, as Kinawai RD Center was founded, Kinwai became
the first Chinese furniture corporate possessing an international
R&D facility.
2006
In 2006, Kinwai cooperated with the domestic top Marketing Scheming Agency. Concept "Humanity Furniture" was first time brought out;
Kinwai awarded Chinese Famous Brand and Guangdong Famous Brand.
2005
In 2005, Kinwai awarded Best-Sell Chinese Brands in Furniture Industry,
Famous Chinese Furniture Brands, and Domestic Top Ten After-sale
Service Company.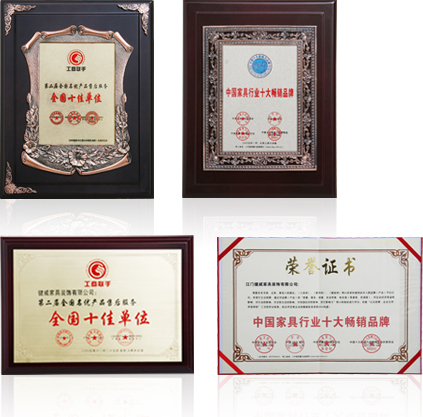 2004
In 2004, Kinwai cooperated with the world's biggest furniture supplier IKEA and American biggest furniture retail Interline.
Famous Hong Kong movie star Simon Yam and his super model wife Sophia Kao signed as Kinwai's image spokesperson, Kinwai became the first furniture company using Super Star couple as spokesperson in this industry.
Kinwai awarded ISO9001: 2000, ISO14001 and Green Environmental Certificate.
2003
In 2003, Kinwai International Industry Town is completion. International scale of construction turns Kinwai to famous worldwide Furniture Company.
2001
In 2001, Kinwai awarded Ten Assured Brands with best
Quality tested by Government Supervision in China.
1999
In 1999, Kinwai passed and got the ISO9001 Quality
Management System Certificate. Kinwai's excellent
quality management concept is approved by the Authority.
1997
In 1997, Kinwai imported the Veneer Production Line, starting the home furniture manufacturing and direct marketing. It makes Kinwai the one and only big transnational furniture group in China, which achieves the marketing system of producing, exporting and domestically selling office & home furniture, and also establishes its leadership in Chinese Furniture Business.